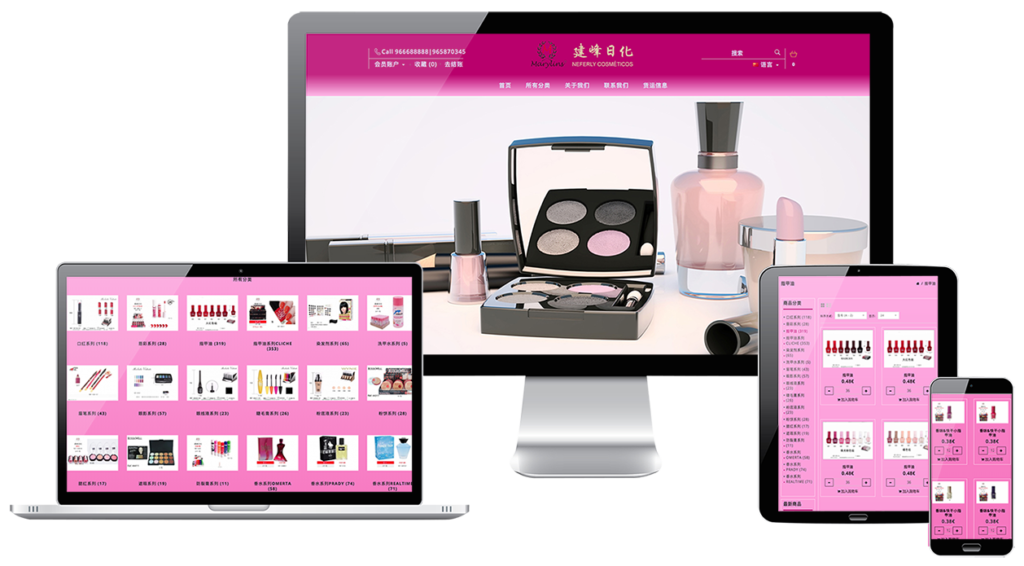 Introdução
A Neferly Cosméticos Lda, é uma empresa produtora, importadora e distribuidora de produtos cosméticos e de outros produtos relacionados com estética.
Privilegiamos produtos de boa qualidade, seguindo todos requisitos das Directivas Europeias para os Cosméticos (REG.1223 CE), a preços imbatíveis.
Distribuímos um enorme leque de marcas incluindo a nossa marca própria (MARYLINS).
A Neferly Cosméticos Lda tem os seus centros de operações, lojas e salas de exposições encontra-se em Lisboa e Porto, possuindo uma frota automóvel própria para distribuição de produtos na area metropolitana de Lisboa, e em todo o País.
Aikeinf Technologies provided the most comprehensive e-commerce solution for the business, we developed a online shopping website https://marylins.pt.
The reseller can easily manage and analyse the products, clientes, orders and all aspect of its business in back-office, while the customers can easily make purchases via website or mobiphone without even set a foot out of his own place. The businesses of the reseller and it's retailers are getting improved dramatically.
The website supports Chinese, English and Portuguese languages, which facilitates the life of different language speakers.