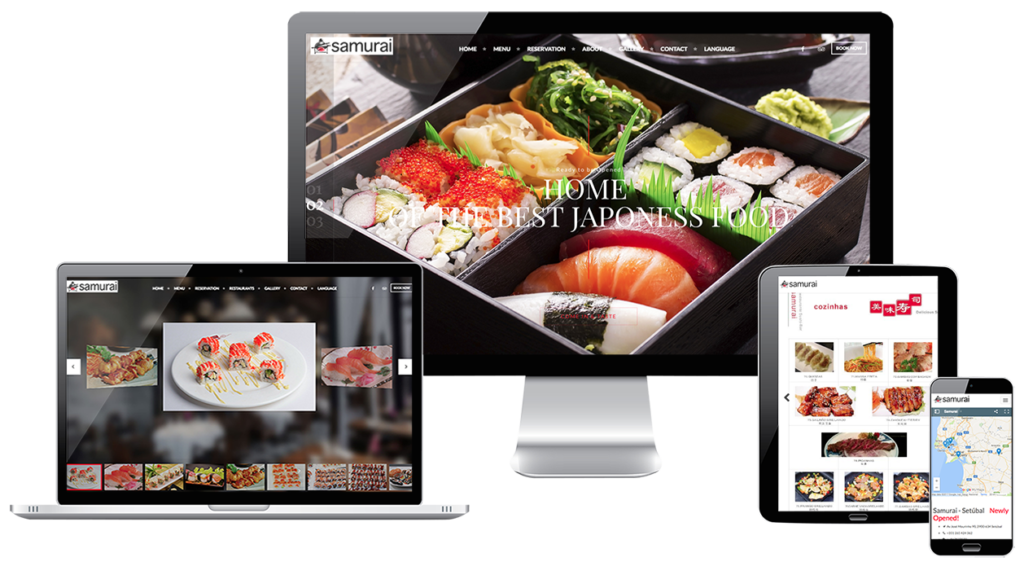 Introdução
Samurai was born in 2000, it has been serving contemporary and classic Japaness cuisine and sushi since then. It is also one of the first Japoness Restaurants in Lisbon which started buffet serving, allows the customers to eat whatever they want and all they can by just paying a fixed price. We now have opened 7 restaurants (Samurai 5 de Outubro, Samurai Lumiar, Samurai Bélem, Samurai Expo, Samurai Miraflores, Samurai Évora and Samurai Setúbal) in Portugal, you can go to either of them to enjoy our food.
Aikeinf Technologies designed and developed their website: http://samurai.pt.
Make it easy for the clients to keep update with the restaurants and make reservations online.
The website supports Chinese, English and Portuguese languages, which facilitates the life of different language speakers.