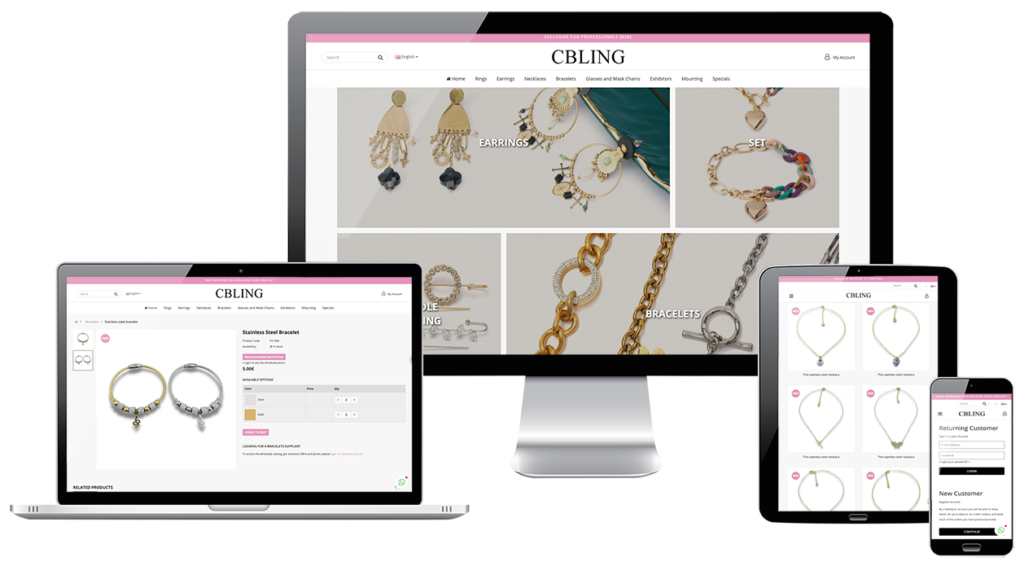 Introduction
A jewelry retailer & accessories that was born in 2020.
We offer thousands of jewelry products, mainly focusing on stainless steel products (bracelets, earrings, necklaces, rings and others).
Our team seeks to offer products following trends, whether in terms of design or in the search for innovations in its production to better satisfy the needs of our customers.
Start now buying jewelry at cbling.pt with the most affordable and unbeatable prices guaranteed to maximize your business margins