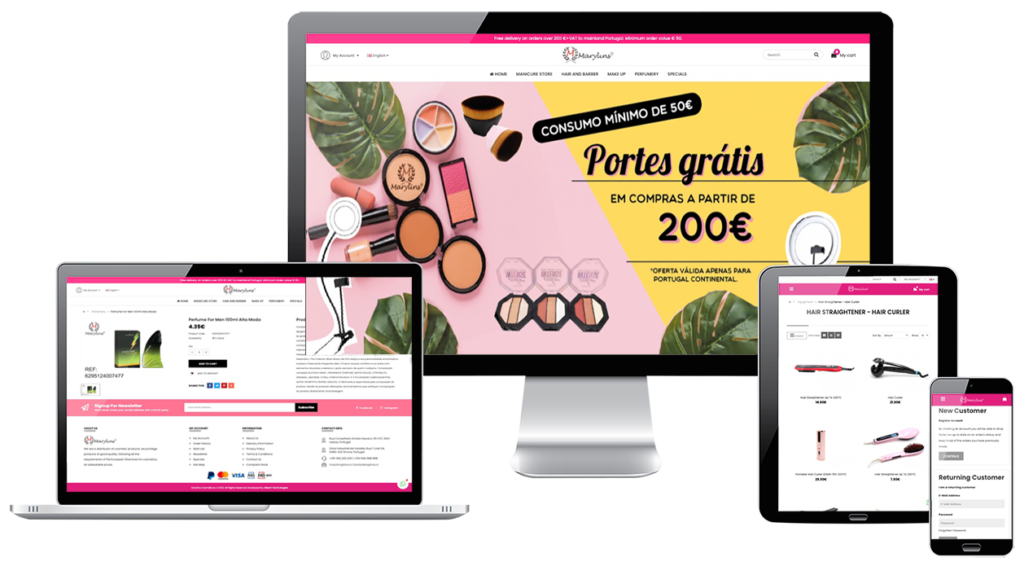 Introduction
Neferly Cosméticos Lda, is a producer, importer and distributor of cosmetic products and other products related to cosmetics. They privilege products of good quality, following all requirements of the European Directives for Cosmetics (REG.1223 CE), at unbeatable prices. Thet distribute a huge range of brands including our own brand (MARYLINS).
Neferly Cosméticos Lda has its operations centers, stores and showrooms in Lisbon and Oporto, with its own automotive fleet for distribution of products in the metropolitan area of Lisbon, and throughout the country.
Aikeinf Technologies provided the most comprehensive e-commerce solution for the business, we developed a online shopping website https://marylins.pt.
The reseller can easily manage and analyse the products, clientes, orders and all aspect of its business in back-office, while the customers can easily make purchases via website or mobiphone without even set a foot out of his own place. The businesses of the reseller and it's retailers are getting improved dramatically.
The website supports Chinese, English and Portuguese languages, which facilitates the life of different language speakers.